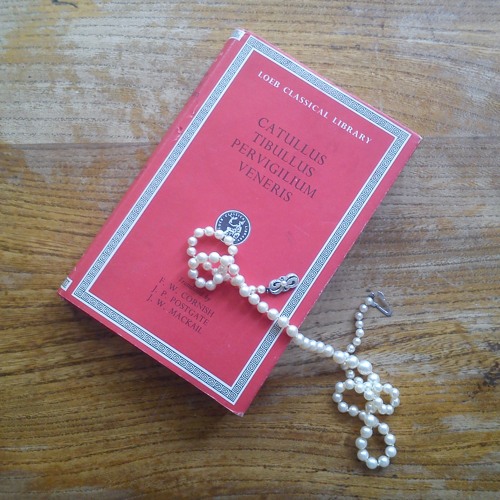 I recently thought about reviewing some classic erotic literature. Unlikely as it seems, there is some pretty spicy writing in texts that get put on college reading lists.
A Classical Classic seems like an excellent starting place. Here is Kingswoman reading the Latin poet Catullus's poem to his mistress, Lesbia. As this is proper classic published smut, Kingswoman has been able to upload it onto Soundcloud, where she has a collection of poetry readings rather different to the material she performs on Literotica.
Catullus was born 2000 years ago, and wrote steamy adulterous verse at the height of the Roman Republic. His poetry is dedicated to 'Lesbia' - a name which obviously didn't have the same connotations as it does for us today. This was probably an admiring reference to Sappho - the woman poet from the Greek island of Lesbos. (It was the Victorians who started to refer to women-loving women as 'Sapphic' or 'Lesbian'.)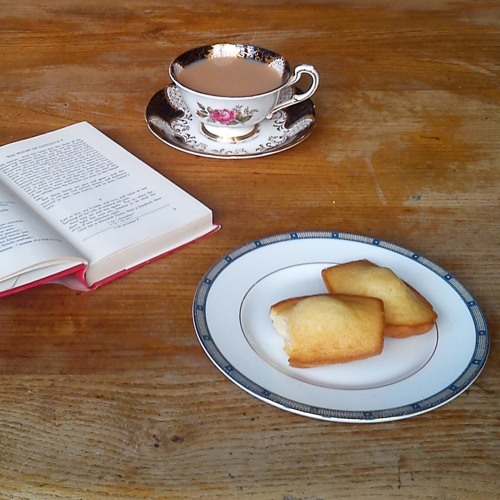 Oooh, is that a madeleine? May I ...?
Catullus wrote several poems to 'Lesbia', which range from devoted affection to bitter rage at her many infidelities. This is one of his sunniest and most playful pieces.
Greek and Latin Classical literature includes some explicit sexy stories, which were regarded as so naughty, that for many centuries women were not allowed to learn Latin and Greek, although a grounding in the Classics was essential for most upper class professions. I mean, obviously you had to have read Caesar's Gallic Wars in the original Latin to be able to be a General, dahlink! Really! what kind of school did you go to? Oh ... well, um, jolly good, as you were, carry on. (Curia pauperibus clausa est, in my experience.)
So it is extra naughty for a Kingswoman to read Catullus's Ode to Lesbia, no. 5. She has also provided a translation of her own, which is more ... literal than some of the polite versions I've come across.